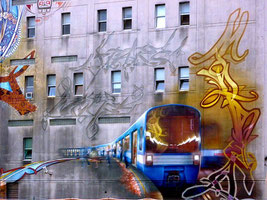 Diese Woche gibt es Teil 2 des Gastbeitrags von Übersetzerin Tanja Senica, die derzeit in Montreal, Kanada, lebt.

… a typical greeting in every shop, bar, restaurant etc. in Montreal. Indeed, the whole city is more or less bilingual. However, once you leave the city, you will hear more French than English, actually pretty much only French. I will not go into political and historical details of Quebec and its "loi 101", all you need to know is that Quebec is the only province in Canada with French as its sole official provincial language (usually it is only English, except for New Brunswick, where it's both).
Although Montreal is the largest French-speaking city in North America and even the second city in the world when it comes to the number of French native-speakers (right after Paris, you guessed correctly), it is probably also the only city in Quebec where you actually find a lot of English –at least in the metropolitan area. This is due to its high percentage of immigrants: Over 50% of people who live in the biggest city of the province –the capital of Quebec is Quebec City, however– are of other ethnic origin than Canadian.
So we all came to Montreal for French, right? Uhm, not really. Many don't speak French at their arrival and many never learn it due to different reasons. But we all live together as one big and friendly community. And the rough winters I wrote about in my previous article do not constitute a problem; they rather connect us, in a very special, warm kind of way that one starts feeling only after having spent a couple of years here. After all, we need to warm up, right?
Instead of hibernating like polar bears, we actually go out and stay active on the snow. There are all types of sports real "Canadians" enjoy doing in the winter: cross-country skiing, alpine skiing, snowboarding, ice skating, figure skating, snow shoeing, etc., not to forget hockey –Canada's most prevalent and official national winter sport.
As much as I enjoy winter sports, sometime in March or April I always begin craving for spring and summer. Let them finally arrive –it namely means: the flowers will bloom, the birds will sing, and the festival season will start soon! :)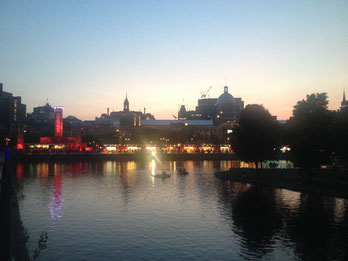 Montreal is THE festival city in Canada, maybe even in the whole North America region. Once it starts, it doesn't end until the first snowflakes. Well, let's be honest here, festivals are even part of the winter activities, like the famous "Igloofest", an outdoor electronic music festival that usually takes place three weekends in January in the old port of Montreal –whether it's 0 or -30 degrees Celsius (yes, tested!).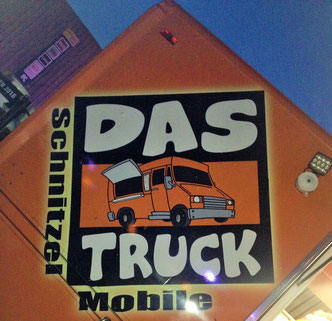 Nevertheless, Montreal has the most to offer in the summer. Amateurs of the electro style can gather every Sunday between May and September in the Park Jean-Drapeau on the beautiful island Île Sainte-Hélène for an afternoon "Piknic Électronik". Or if you want a full immersion in music, go for a festival that lasts for several days, like the indie hipster "Osheaga", electronic "Île Soniq" or heavy metal festival called "Heavy Montreal". For those enjoying more retro and low- (or no-) budget scene, go to Tam-Tams in Mount Royal Park: this unofficial festival every Sunday afternoon attracts dancers, drummers, musicians and artists of all different types. There are many events taking place at Place des arts: "Jazz Festival" and the comedy festival "Just for laughs", to mention a few. Formula 1 fans –don't miss the Canadian Grand Prix in June, tennis fans –Rogers Cup in August, and this year, Montreal hosted the FIFA Women's World Cup. The old port is busy as well: from Rib and Beer Fest to the Poutine Fest that was organized for the first time this year. Oh, what is a poutine? Stay tuned and I will tell you next week. :)